...Read on as I reveal how you can quickly become a LinkedIn Expert to easily tap into this HOT social networking business site to skyrocket your business.
Date:

From: Jim Browning
Hi there fellow business owners & LinkedIn networkers,

The success of your online or offline business depends largely on the amount and quailty of traffic your business gets, and that is a hard fact.
Get this newly updated eBook based on all changes as of July 2014. Yes, this is up-to-date!
You could have the best business, product or services, but...

...if you don't get any exposure, your business will fail!

Luckily, there are now many different ways to build your brand and gain exposure for your business online.

One of the best ways to quickly get the word out about you and your business is through the use of the newest trend online - Social networking sites!

You have probably heard of many social networking sites like Facebook, Twitter, Google+, Pinterest etc.

These social networking sites are great for socializing and could potentially get you a lot of exposure and traffic to your sites, but...

...did you know that there is a HUGE Social Networking site, that is targeted especially for professionals, doing business?



Yes, LinkedIn has been around longer than most of the newer social networking sites and is created especially for business.

Thousands of business transactions are taking place on this site, and multi-million dollar partnerships are being build on LinkedIn daily.

This social networking site, although smaller than sites like Facebook and Twitter, is a much better source of traffic for businesses, because people go on LinkedIn for business, not just chatting and playing games.

Infact, most people on LinkedIn are there for sales!

LinkedIn is unique in the sence that you can build huge networks of people that you can contact about your business and product. Just by following a few people, you get access to all these people's friends as well.

This has a total matrix effect that can quickly get you more exposure.

You can reach millions of people who are interested in YOUR business, quickly and easily!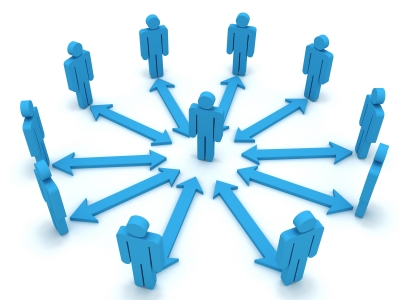 ...But the true power of LinkedIn lies in it's ability for you to build meaningful and profitable business relationships with like-minded individuals.

This way you can easiliy build your brand quickly!

You get exposure while building your brand and this means getting massive amounts of targeted TRAFFIC to your websites, products and business!

Getting more clients and customers has never been easier.

But the problem you face is:

LinkedIn is MASSIVE and full of features and could be very hard for anyone to get their head around.

Do you have questions like these:

Where do you start on LinkedIn?

How do you market your business on LinkedIn for maximum results?

Where are you going to find the right strategy to fully benefit from LinkedIn?


If you have, you are on the right page, because I have the solution to your problems...


I have created a training eBook course that will quickly turn you into a LinkedIn guru so that you can harness all the features of LinkedIn to skyrocket your business.

Introducing:

LinkedIn For Business
This course is a comprehensive Step-by-step ecourse that starts from the absolute beginning, showing you exactly how you can put your business on LinkedIn to get maximum exposure and traffic for your business. No stone gets left unturned as I reveal all my strategies and techniques on how to become successful through LinkedIn.
"LinkedIn For Business - 2014" eBook Training Course



Cheat Sheet
This cheat sheet comes in the form of a handy checklist that you can print out and use to

easily take action with this course

.

It breaks up the whole course in

easy to follow steps

that you can tick off as you complete them. This helps you to track your progress a lot easier and will help you to succeed in your goals.




If you order right now, you will also get these great case studies and gain insight as to how you can make

LinkedIn

work for you.


You can clearly see that this is one course that is

PACKED full of value

.

You can be a

LinkedIn guru

before the end of the day and start making bigger profits in no time at all. Don't be left behind. Jump on this offer and skyrocket your business today...



Get instant access right now to the complete
LinkedIn For Business - 2014

ecourse.

Yes!
I want to get my hands on this awesome LinkedIn ecourse and boost my profits.
Please give me instant access to "

LinkedIn For Business

- 2014" ecourse so that I can quickly increase my profits.

I will see you on the inside.
Dedicated to your success,

Jim Browning



P.S. If you are not 100% satisfied, just contact me and I will refund you, no questions asked. That means that I take all the risk and you have nothing to lose.